Our latest album 'Intrigue 14 – The Anniversary Collection' has hit the shelves this week! Available on both vinyl and digital formats, this really is one of our best albums to date, featuring artists such as Calibre, Break, Random Movement, Randall, RoyGreen & Protone and many more.
Available now directly from Intrigue Music: http://intriguemusic.bandcamp.com
And online via all good record stores, including Juno, Beatport, iTunes and many more worldwide!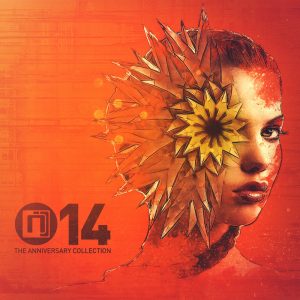 Mixmag said: "Forged in the fires of liquid funk's golden age, Bristol club night Intrigue has been a haven for the soulful and deep since 2003 (our visit to its Calibre special in February brought home why it's still one of the best in the country). Its sister label celebrates 14 years in the game with serious style: Calibre mixing Random Movement on stargazing voyage 'Dreaming', Randall joining Ben Soundscape for the bouncy, moody 'Nightfall' and a Break exclusive with the deep-end funk of 'Restored', plus Roygreen and Protone, Raw Q and label honchos The Insiders all dropping gems. The breadth and depth of Bristol's thriving dnb scene has to be seen to be believed – there's no better place to start than here'"
Juno said: "Happy birthday Intrigue! They're celebrating 14 years of their Bristol club night (and nine years of the label) in style with this beautiful collection of 14 exclusives that sum up the collective's vibe, spirit and energy perfectly. Deep, soulful but not afraid to slap you silly with grit or funk across the set we're treated to triplet-teasing elastic double bass freakery from Raw Q, total soul magic by Philth, SolidFrame and Collette Warren, cloud-leaping amen bliss from Ill Truth and white knuckle space funk from the daddy Randall and label bossman Ben Soundscape. With more from the likes of Phase, Random Movement, Break and loads more, this really is a special collection. Don't sleep!"