Intrigue 11 – The Anniversary Collection
Happy new year everybody! It's been a long time coming, but the masters are finally in for our first full length album! 'Intrigue 11 – The Anniversary Collection' is a special compilation from the Intrigue Music camp to celebrate 11 years of our club night. It will be released to coincide with the 11th birthday of our club night at the end of February.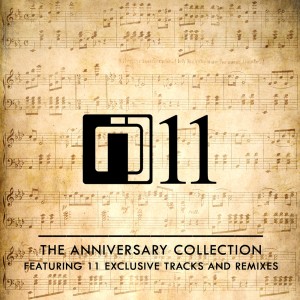 The album combines eleven original tracks and remixes of the label's back catalogue from some of the most highly respected artists across the globe. In-keeping with the label and club's style, it features a classy range of deep cuts from the likes of Break, Survival, Random Movement, The Insiders, Collette Warren, Bachelors of Science, Quadrant, Kid Hops, Iris, Eveson, Raw Q, Superior Selectionz, Joakuim, and label owner Ben Soundscape.
Kicking off with the firing Break remix of 'Wonder Why', and gradually mellowing out towards the end, finishing with the entrancing 'Love Lost' from Bachelors of Science and Ben Soundscape.
All eleven tracks on the release have been mastered by Break at his new studio. Support for the tunes has been awesome so far, with plays from Marky, Randall, Bailey and Total Science to name a few.
'Intrigue 11, The Anniversary Collection'
Release date: Mon 24th Feb 2014
1. The Insiders feat. Collette Warren – Wonder Why (Break Remix)
2. Quadrant, Kid Hops & Iris – Dont Call it Anything
3. RoyGreen & Protone – Through the Alps (Survival Remix)
4. The Insiders – Grand Scheme
5. Random Movement & Ben Soundscape – Many Things (The Insiders Remix)
6. Joakuim – Miles Away
7. Ben Soundscape & Superior Selectionz – Panoramic (RoyGreen & Protone Remix)
8. Raw Q & Ben Soundscape – Departure
9. The Insiders – The Rhythm (Random Movement Remix)
10. Eveson – Softly Spoken
11. Bachelors of Science & Ben Soundscape feat. Collette Warren – Love Lost
Preview the album below