Intriguing Sounds Vol. 4
Intrigue Music presents 'Intriguing Sounds' Vol. 4, available from all good record stores. This compilation continues where we left off in Volume 3, featuring the very best of Intrigue Music's back catalog.
Tracklisting:
1. Ben Soundscape & Superior Selectionz – Tribute
2. The Insiders – Cold Harbour
3. Random Movement – ThoughtLust
4. Random Movement & Ben Soundscape – Perpetual
5. Raw Q – Sweet Pea
6. The Insiders – Apollo
Cat: Intriguing004
Click here to go to Beatport and listen and buy the release
__________
Intriguing Sounds Vol. 5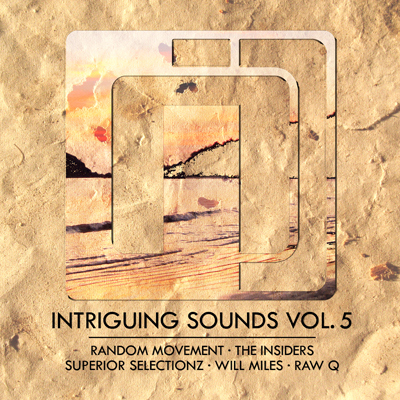 On Monday 4th November we will release Volume 5 in the series, featuring tracks by Random Movement, The Insiders, Superior Selectionz, Will Miles & Raw Q.
Tracklisting:
1. Random Movement – Boundary Lines
2. The Insiders – The Rhythm
3. Superior Selectionz – Halcyon
4. Will Miles – Not Deep Enough
5. Raw Q – Everyday Soul
6. Random Movement – Drawn by Intrigue
Cat: Intriguing005.
Release date: Mon 4th Nov 2013