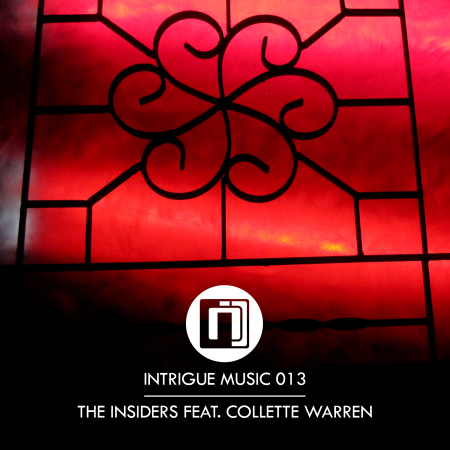 Intrigue013: The Insiders feat. Collette Warren – Wonder Why ***OUT NOW!!***
The new single on Intrigue Music, 'Wonder Why', is out today across all digital outlets, and features 'Breathing Space' on the flip. Here's what our friends over at Innersoul had to say about the release:
"Ever wonder why certain music makes you feel the way it makes you feel? I have no idea either to be honest, however when listening to this beautiful arrangement I got that sense of reminisce and emoting that doesn't happen often. What I do know for sure is that this track is beautifully balanced between the subtle swing of Drum & Bass with the soft whisper of Collette Warren. This very talented vocalist takes you on a journey, with the intention and hope of remembering that someone or something we have lost in our lives, and let's face it we've  all been there before. We absolutely love this track and we hope to hear more great music from both artists in 2013."
This is set to be one of Intrigue's biggest releases with support across the board from Storm, Raw Q, Soul Intent, Random Movement and Superior Selectionz.
Buy the release here: Beatport // Drum&Bass Arena // Juno Download
More info on the artists: The Insiders // Collette Warren
Listen: