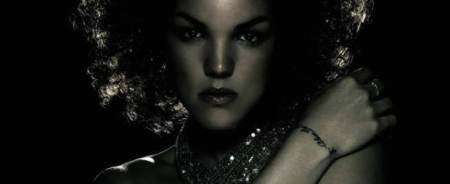 We are very pleased to announce details of our TENTH birthday celebrations!!! We will be going for a full ten hours to celebrate ten years in the drum & bass game. Starting at Dojo Lounge and finishing with an afterparty at a secret location, this is gonna be one of our biggest nights yet!!
Intrigue favourite JENNA G will perform an old skool set, featuring her classic tunes from the past ten years. She has smashed Intrigue many times over the years and never failed to disappoint! We also welcome JUBEI for the first time. This man has been making waves with anthems like 'Say Nothin' and we are very excited to have him playing at our birthday. Finally, the legendary DJ STORM – widely regarded as the first lady drum & bass – is sure to tear the club apart!!
Alongside our guests we bring you the full lineup of Intrigue residents, taking you through the last ten years of drum & bass. They will play throughout the night at Dojo's and then at our afterparty, which takes place at a secret location from 5am till 8am!! Get ready : )
OVER THE COMING WEEKS WE WILL BE RELEASING TEN CLASSIC DJ MIXES RECORDED AT THE NIGHT OVER THE PAST DECADE!! EACH WILL BE RELEASED THROUGH FACEBOOK AND ON SOUNDCLOUD….STAY TUNED.
~~~~~~~~~~~
Intrigue 10th Birthday
Friday 15th February @ Dojo Lounge
Park Row, Bristol
JENNA G (LIVE) * Classics set *
EMI ▪ SoulR ▪ Metalheadz ▪ Bingo
JUBEI
Metalheadz ▪ Critical
DJ STORM
Metalheadz ▪ Feline
THE INSIDERS
Intrigue Music ▪ Integral
SUPERIOR SELECTIONZ
Intrigue Music ▪ Lockdown
IN:SIGHT
Intrigue Music ▪ Chronic
RED ROWZ
Intrigue Music
N-KWEST & AWOL
Intrigue Music ▪ Ninetree
DISTRACT
Intrigue Music ▪ Combination Massive
Hosted by
MC SYSTEM
MC FOKUS
~~~~~~~~~~~
Doors: 10pm-5am
Limited advance tickets only £7 from Bristol Ticket Shop, Cooshti,www.skiddle.com & www.ticketweb.co.uk
£7 OTD b4 11:30, more after
***SECRET AFTERPARTY 5AM-8AM. ENTRY INCLUDED WITH ADMISSION TO CLUB!!***
Wear your Intrigue t-shirt on the night for £2 off entry!
Win guestlist >>> simply join our mailing list at www.intrigue.org.uk, and we will pick 5 subscribers and give them and a friend free guestlist to the night!