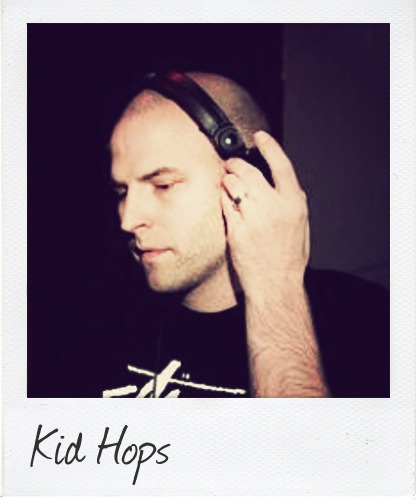 KID HOPS has been mixing records and curating music for fifteen years, performing alongside Damian Marley, Horace Andy, Massive Attack, Goldie, Roni Size, DJ Hype, LTJ Bukem, London Elektricity and countless other reggae legends and cutting edge electronic music icons. His rough & rugged selection style is rooted in the booming Kingston soundsystem tradition, but Kid Hops' expressive programming and seamless mixing keeps him in the present. His kinetic deejay sets and engaging radio shows have earned him worldwide recognition, and stirred Seattle's weekly newspaper The Stranger to call him "reliable as a Swiss watch." Representing cutting edge sounds from the streets of London and Kingston, to the clubs of Paris and Berlin, catch Kid Hops twice weekly on award-winning radio station KEXP 90.3fm Seattle (www.KEXP.org). His Saturday morning reggae radio program "Positive Vibrations" airs 9am-12noon PST, while his weekly exploration of electronic beats, "Expansions", takes over the airwaves Sunday nights 9pm-12midnight PST.
Kid Hops has played alongside Drum & Bass icons Fabio, Grooverider, Goldie, Marcus Intalex, Calibre, London Elektricity, LTJ Bukem, Roni Size, Shy FX, DJ Hype, Commix, High Contrast, Danny Byrd, Nu:Tone, Logistics, Cyantific, DJ Marky, XRS, Friction, Mathematics, Bailey, Digital, Spirit, Photek, Ed Rush & Optical, Silver, Source Direct, Juju, DB, Reid Speed, John B, Tech Itch, Amon Tobin, and many more.
A tireless champion of fresh and forward-thinking sounds, Kid Hops is never content to sit still. Catch his radio programs twice weekly on award-winning KEXP 90.3fm Seattle.
Releases on Intrigue Music